From the Shelf
Getting Beyond Wild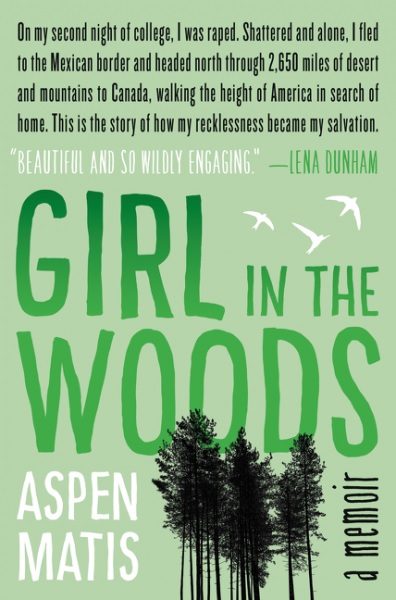 In 1995, following the death of her mother and the collapse of her first marriage, Cheryl Strayed set out to hike the Pacific Crest Trail (PCT). Some 1,100 miles later, readers were given Wild: From Lost to Found on the Pacific Crest Trail, detailing Strayed's adventures in getting lost and thereby finding herself. "It had to do with how it felt to be wild. With what it was like to walk for miles with no reason other than to bear witness.... The experience was powerful and fundamental."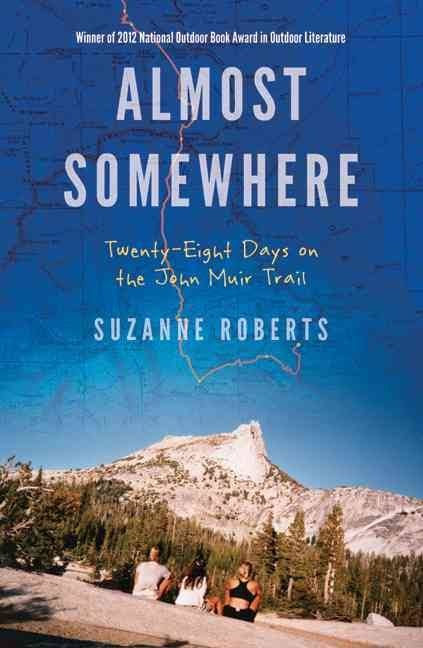 That yearning for the powerful and fundamental, the escapism and seclusion and a connection with the natural world, is not particular to Strayed. Following her rape by a fellow college student, Aspen Matis sought healing and solitude on the PCT. Girl in the Woods documents her five-month, 2,600-mile solo trek from Mexico to Canada along the trail, finding strength in her own self-reliance. In Almost Somewhere: Twenty-Eight Days on the John Muir Trail, Suzanne Roberts writes less about escaping a trauma of her past than facing the uncertainty of her future. Lacking a post-college plan, Roberts agreed to hike the trail with two other women; her book explores the relationships among those women, as well as with the male-dominated world of hiking and nature writing.


Robert Moor's On Trails: An Exploration offers a history of the concept of trails as a whole: how they came to be, how they are both shaped by and shape the landscapes in which they fall, and how they connect us to each other and to the greater world.

Any one of these stories will leave readers wondering what a hike, large or small, may yet reveal about themselves. --Kerry McHugh, blogger at Entomology of a Bookworm

In this Issue...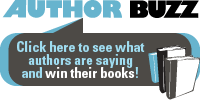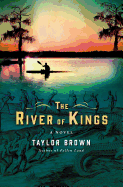 As two brothers take their father's remains to his final resting place, the mysteries of an ancient waterway help them answer questions about their enigmatic parent.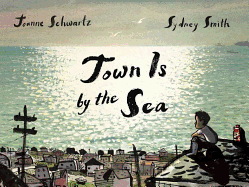 In Canadian author Joanne Schwartz's stunning picture book, illustrated by Sydney Smith of Sidewalk Flowers, a boy lives a sunny life while his father digs in the coal mines deep beneath the sea.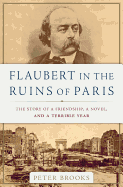 Literary historian Peter Brooks sheds light on Gustave Flaubert's politics and his great, overlooked novel, Sentimental Education.
Review by Subjects:
Fiction ⋅ Mystery & Thriller ⋅ Science Fiction & Fantasy ⋅ Biography & Memoir ⋅ History ⋅ Religion ⋅ Nature & Environment ⋅ Children's & Young Adult

Book Candy
Fictional Characters with Overdue Library Books
Quirk Books highlighted "repeat offenders: characters with overdue library books," as well as the "most dangerous fictional libraries in pop culture."
---
Buzzfeed invited wannabe authors to "pretend to write a book and find out what city suits you best."
---
Sleeping with the book beside you. Bustle considered "15 weird things you do while reading that are actually totally normal."
---
Road trip: "Norway for bookworms: A short travel guide for literature lovers" was presented by the Local.
---
From Shakespeare to Seamus Heaney, author Sam Miller chose his "top 10 books about fathers" for the Guardian.
---
Charles Dickens's reading desk was "specially crafted to fit his needs on stage," Bookshelf noted.

Great Reads
Now in Paperback: April
FICTION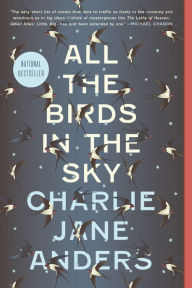 All the Birds in the Sky by Charlie Jane Anders (Tor, $15.99)
All the Birds in the Sky weaves magic and science fiction into an emotionally complex story about growing up and finding love. Patricia discovers that she has the ability to talk to animals, and Laurence takes refuge from social torment in gadgetry. Both evolve from bullied, misunderstood children into socially accepted, internally conflicted adults.
Listen to the Lambs by Daniel Black (St. Martin's Griffin, $16.99)
In Daniel Black's allegorical tale of a successful African American man who gives up all of his material possessions--and his family--in order to live fully, readers will find the striking beauty of an exceptionally talented writer. Listen to the Lambs is a literary ballet of sweeping proportions.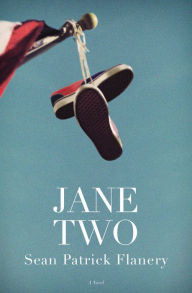 Jane Two by Sean Patrick Flanery (Center Street, 14.99)
Actor Sean Patrick Flanery captures the essence and angst of a teenaged boy's life in his first novel, Jane Two. This authentic coming-of-age story is told by Mickey, who looks back at his formative years in Houston, Tex., when he was tucked inside the cocoon of small-town family life, tumultuous schoolyard bullies and friends, and also captivated by first love.
The Decent Proposal by Kemper Donovan (Harper Paperbacks, $15.99)
What would two people do for a million dollars? A mysterious, anonymous benefactor hires a lawyer to bring together two strangers, promising that they can split $1 million if they agree to spend at least two continuous hours with each other--engaging in substantial conversation--every week, for one year.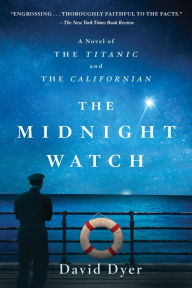 The Midnight Watch by David Dyer (St. Martin's Griffin, $15.99)
A former navy officer focuses on the actions of two crew members of a nearby ship whose decisions may have cost the lives of more than 1,500 souls who perished on the Titanic. With Dyer's skillful writing and nautical understanding, the famously tragic story resurfaces a century later, bringing a lesser-known aspect to light.
The Year of the Runaways by Sunjeev Sahota (Vintage, $16.95)
Three Indian immigrants struggle to shape their lives as they look for work in Northern England. Tochi is from the untouchable caste and is fleeing a violent past; Avtar is from a lower-middle-class family and wants to be able to provide for his parents and wife-to-be; Randeep is from an upper-middle-class household whose livelihood is threatened when Randeep's ailing father loses his job.
NONFICTION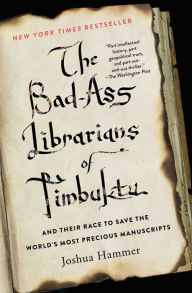 The Bad-Ass Librarians of Timbuktu by Joshua Hammer (Simon & Schuster, $16)
When warring militant groups take control of Timbuktu, Mali, a band of librarians stages a daring mission to rescue thousands of ancient Islamic texts. The salvage operation--as precarious and fraught with obstacles as any Hollywood heist--involved moving more than 350,000 manuscripts hundreds of miles downriver.
Why Save the Bankers by Thomas Piketty (Mariner, $15.99)
Thomas Piketty may be the most important economist of the era. Why Save the Bankers? distills his convincing arguments about inequality into easily digestible essays on modern social and political issues. It is not a work of ideology, but a series of short, sometimes very funny, calls to common sense.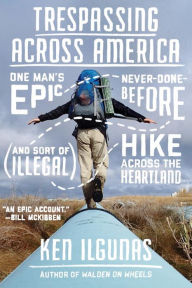 Trespassing Across America by Ken Ilgunas (Blue Rider, $16)
While working as a dishwasher at a camp 300 miles north of the Arctic Circle, Ken Ilgunas realized that he needed to take a new direction with his life. He decided to walk the length of the proposed Keystone XL Pipeline, a route of nearly 2,000 miles. During his hike, he gets to know the area and the people the plan would affect.
Lust & Wonder by Augusten Burroughs (St. Martin's Griffin, $15.99)
After chronicling his wildly dysfunctional childhood (Running with Scissors) and his addiction and recovery (Dry), Augusten Burroughs tackles his largely unlucky search for romance and the man of his dreams in Lust & Wonder. Burroughs's wit and pen are razor-sharp, and his observations are acerbically funny. He avoids becoming unlikable by saving his best jabs for himself.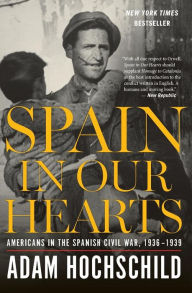 Spain in Our Hearts by Adam Hochschild (Mariner, $15.99)
Adam Hochschild uses the experiences of less famous American volunteers to bring the Spanish Civil War to life, but does not reduce it to a simple story of idealism and heroism. Spain in Our Hearts is gripping, illuminating and ultimately heartbreaking.
Lost Book of Moses by Chanan Tigay (Ecco, 15.99)
The Lost Book of Moses tells the story of Tigay's attempt to locate an ancient copy of Deuteronomy. The quest is a four-continent, 15-year trail of red herrings, unexpected leads and repeated dead ends and leads him to academic archives, antiquarian booksellers, museum storerooms, a hotel attic and a surprising number of Anglican church services.

The Writer's Life
Michel Stone: The Human Stories Behind the Politics of Immigration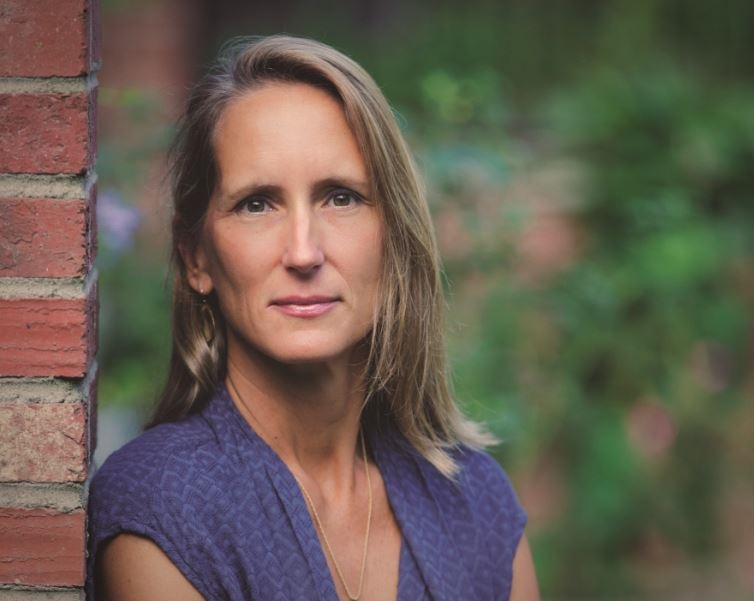 photo: Paige Phillips
Michel Stone is a graduate of Clemson University and a native South Carolinian who has published more than a dozen short stories and essays in various journals and magazines. She was the recipient of the 2011 South Carolina Fiction Award, and her 2012 debut novel, The Iguana Tree (Hub City Press), received an IPPY Award and was named an Okra Pick by the Southern Independent Booksellers Association. Her new novel, Border Child (just published by Nan A. Talese, and reviewed below), continues the heartwrenching journey of a young Mexican couple who are desperately seeking answers to the disappearance of their child during a border crossing.

How did you become interested in the subject of Mexican immigrants crossing into el Norte for better opportunities?

I grew up on Johns Island, a farming community in rural Charleston County, S.C. Throughout my childhood I'd see migrant Latino children in the tomato fields with their parents, and I suspected those children had traveled and seen far more than I ever would. They came from faraway lands and spoke a language I could not understand, but they'd vanish when the farming season ended. Until I was 13, the furthest I'd traveled was to visit my cousin in Alabama. The children in the fields intrigued me and I yearned to know their stories. How were we alike? How were our lives different? Did they go to school? What did they eat? What magnificent, mysterious, exotic stories they must have had!

What about your personal experiences with Mexican immigrants--was there a specific person or persons that inspired you to write these stories?

When I was a young mother, I had an encounter with a Mexican couple on a South Carolina farm. They confided in me that they'd crossed the border into the U.S. from Mexico without proper papers and that they'd handed over their infant to a paid smuggler who specialized in crossing with babies. They reunited with their baby son in Texas. Their story haunted me and was the catalyst for my ever-growing intrigue with the topic of border crossings, particularly from the humanities perspective. The hows and the whys gripped me. I have much less interest in the politics of the border. I've always been interested in the human story.

Writer Tayari Jones wrote a blurb for Border Child: "It takes a village to raise a child, but it also takes a village to tell the heartbreaking story of a little girl lost." What are your thoughts on this?

Tayari is a master at writing heartbreak and hope and at illuminating the complexities of family dynamics. I often talk about empathy, and I think that's what Tayari is talking about here. I recently read Desmond Tutu's "No Future Without Forgiveness," in which he expounds on the South African concept of Ubuntu, which means essentially that my humanity is inextricably bound to yours and that what dehumanizes me, dehumanizes you. That's what I try to convey in my fiction, and I think Tayari gets that.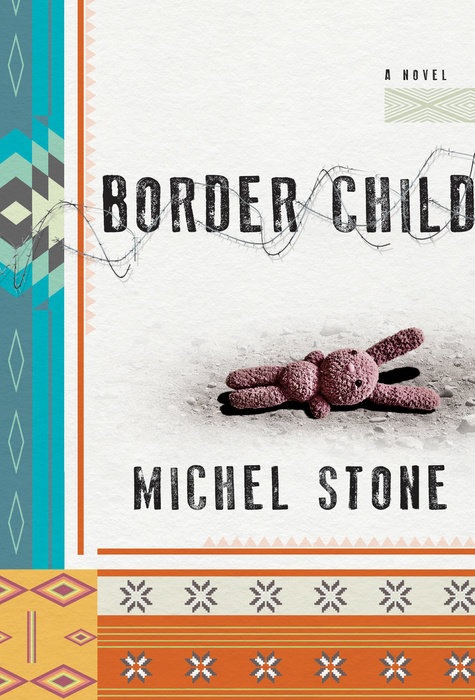 Did you intend to write a standalone novel with The Iguana Tree?

I had no clue how the ending of The Iguana Tree would unsettle people and how often readers would ask if I intended to write a sequel. For the first year after the novel's publication, I would emphatically say no when asked that question and, indeed, I'd begun writing a novel with a completely new set of characters. Then I visited Hermiston, Ore., when that town read The Iguana Tree for their Community Read. Hermiston is a large agricultural community near the Columbia River, with a population that's about 35% Latino. At a panel discussion, I was deeply touched by that community's warm reception to my book. During the q&a, a woman asked if I planned to write a follow-up novel to tell the rest of the story. I said yes and the room erupted in applause. The next morning the local paper had a story about my visit and announced that I'd be writing a follow-up novel. Well, I had to do it after that! I began making notes on my flight home. I don't call Border Child a sequel; it's a stand-alone novel. But readers of my first novel will recognize characters.

The Iguana Tree had an almost frenetic desperation to it, whereas Border Child is more reflective. If you were to write a third novel focused on the lives of Hector and Lilia Santos, how would you envision it?

A misconception of youth and inexperience is that we're invincible. Life's fickle journey eventually proves otherwise. Hector and Lilia had the inexperience and impetuousness of youth in The Iguana Tree. In Border Child, these characters have now weathered life-altering events. People become more reflective, more cautious and thoughtful after surviving trauma. A friend said to me, "Hector becomes a man in Border Child because he thinks increasingly about others before self." I suppose that's true. I have no plans to write a third book about these characters but if I did, I envision their lives mellowing, sweetening into a gentler existence. I owe them that!

What are your thoughts on international adoption, which Border Child touches upon, and on the difficulties and pain these families face?

My primary interest in writing my novels is to examine the power of familial love and family dynamics, and how those dynamics change under hardship. Love, struggle, commitment, sacrifice, pain, joy, parenthood and childhood are universal concepts. A character's nationality, her skin tone, her story's setting won't change the definition of any of these words. Adopted children are children, and adoptive parents are parents. But the reality of international adoptions is fertile ground for fiction and a wonderful opportunity for a novelist to examine ways families of all stripes are alike, despite differences.

How would you approach the topic of immigration, given the current political climate?

Politicians are quick to throw out all or nothing answers, but life isn't like that. I read a great quote by Mother Teresa not long ago. She said, "If I look at the mass I will never act. If I look at the one, I will." I like to illuminate the one.

I'm writing my third novel now and it does involve this topic. It's set in Honduras with more of the frenetic urgency and desperation you referenced. I'm interested in the motivation of parents who allow their unaccompanied children to cross into the U.S. from Central America, particularly from Honduras, Guatemala and El Salvador. The gang violence in those countries is a tremendous influence in these families' decisions. Can you imagine being a parent there, barely able to afford beans for your pot, yet you have five or six children and you know when those children reach eight or nine years old, the gangs will begin to conscript them? This is the type of scenario that gets my creative juices flowing. I love exploring the human condition in my fiction. --Nancy Powell, freelance writer and technical consultant

Book Reviews
Fiction

St. Martin's Press, $25.99, hardcover, 336p., 9781250111753
Nan A. Talese, $26.95, hardcover, 272p., 9780385541640
Mystery & Thriller
Putnam, $27, hardcover, 384p., 9780399176616
Ecco, $26.99, hardcover, 384p., 9780062397690
Science Fiction & Fantasy
Saga/Simon & Schuster, $27.99, hardcover, 608p., 9781481481441
Biography & Memoir
Baker Books, $24.99, hardcover, 224p., 9780801074103
Dey Street Books, $29.99, hardcover, 576p., 9780062420435
History

Basic Books, $32, hardcover, 288p., 9780465096022
Religion
Simon & Schuster, $35, hardcover, 752p., 9781439131336
Nature & Environment
Viking, $28, hardcover, 304p., 9780525427520
Children's & Young Adult

Groundwood/House of Anansi, $19.95, hardcover, 52p., ages 5-9, 9781554988716
Little, Brown, $16.99, hardcover, 160p., ages 6-10, 9780316307475
--- SPECIAL ADVERTORIAL OFFERINGS ---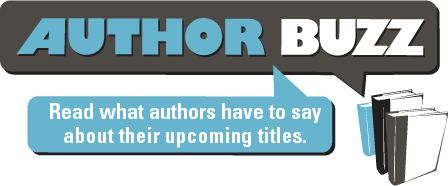 Dear Reader,



I hope you enjoy this heartwarming story of starting over. What do you do when the life you had turns out to be a lie. Lanie Jacobs is doing just that and discovering that starting over can be better than anything she never allowed herself to dream of.


Sign up for my newsletter here, https://landing.mailerlite.com/webforms/landing/b2v9i5

Five of you will win an eARC of Rainy Day Friends.





Publisher:
HarperCollins

Pub Date:
June 19, 2018

ISBN:
9780062448149

List Price:
$14.99

Dear Reader,



THE MYTH OF PERPETUAL SUMMER returns to the tumultuous 1960s Mississippi; stomping grounds of award-winning bestseller, WHISTLING PAST THE GRAVEYARD. As with WHISTLING, this emotional book is sure to be a favorite with book clubs.

Tallulah James parent's tumultuous relationship and their hands-off parenting set tongues to wagging in their staid Southern town. When tragedy and betrayal arrive hand in hand, Tallulah's life is sent on a path she never imagined.

I'm giving away 5 books! Write to me — susan@susancrandall.net "summer giveaway" in subject line to win





Publisher:
Gallery/S&S

Pub Date:
June 19, 2018

ISBN:
9781501172014

List Price:
$16.00